Experience Luxury Alcohol Detox with Aetna Coverage
Stillwater Behavioral Health Is Proud to Be an Approved Aetna Provider for Treatment
For individuals grappling with alcohol addiction and seeking a path to recovery, the decision to enter a detoxification program can be a life-changing moment. However, sometimes that decision is thwarted by budgetary concerns – especially when considering getting treatment at an upscale facility. Thankfully, with Aetna, detox can make luxury treatment affordable.
At Stillwater Behavioral Health, we understand the importance of offering comprehensive, personalized care to our clients in a serene, opulent environment. Our luxury inpatient alcohol rehab accepts Aetna for alcohol treatment, providing a seamless and hassle-free experience for clients who wish to begin their journey toward lasting recovery. With this in mind, let's explore the various aspects of our resort-style alcohol detox program, highlighting how Stillwater Behavioral Health caters to the unique needs of clients with Aetna alcohol detox coverage.
Understanding Alcohol Detoxification
Before diving into the specifics of getting luxury treatment with Aetna, alcohol detox, and what you can expect, it's crucial to grasp the concept of alcohol detoxification. Detoxification is a process where toxins (including alcohol) are eliminated from the body.  This phase is often the first step in the journey to recovery, as it helps cleanse the body and lay the groundwork for further treatment. And with Aetna, alcohol rehab and detoxification can be achieved in our serene, palatial treatment center.
A Customized Journey to Sobriety
In addition to working with Aetna, alcohol rehab at Stillwater is a personalized affair. Our accommodating team provides personalized treatment strategies so, and we support you through all the alcohol detox symptoms day by day. We understand that everyone's experience with addiction is unique. Our experienced and devoted team will work closely with you to develop a deeply tailored treatment plan that is catered to your specific preferences and needs. This individualized approach increases the likelihood of achieving lasting sobriety.
An All-Encompassing Recovery Experience
At Stillwater, our luxury alcohol detox program focuses on providing an all-encompassing recovery experience. We address not only the physical aspect of addiction but also the mental, emotional, and spiritual components. Our holistic approach is designed to enhance your overall well-being, paving the way for long-term recovery.
Upscale Facilities for Optimal Comfort
Your comfort is a top priority during the detox process. With Aetna insurance, alcohol rehab at our luxurious facilities is possible. We offer a tranquil and soothing atmosphere that allows you to concentrate on your recovery. With private accommodations, state-of-the-art amenities, and beautiful surroundings, we ensure that your stay is as pleasant and comfortable as possible.
Aetna Insurance and Your Path to Recovery at Stillwater
As an in-network provider for Aetna, alcohol rehab centers such as Stillwater are able to provide deluxe, 5-star treatment and service so that you can experience the utmost level of comfort during treatment.  Stillwater Behavioral Health ensures that you have access to our luxury alcohol detox program without the financial burden of out-of-network costs. We will assess your Aetna alcohol rehab coverage and work closely with Aetna representatives to verify your coverage and benefits. We will handle all the paperwork for you and communicate with your Aetna detox insurance provider so you can focus on your recovery.
Flexible Payment Options for Alcohol Detox
Understanding that financial concerns can be a barrier to accessing treatment, we offer flexible payment options for clients with Aetna insurance. Our knowledgeable financial counselors work with clients to develop a payment plan that suits their unique needs, alleviating any financial stress and allowing them to concentrate on their healing journey.
Our hassle-free admissions process is designed to make your experience as smooth and stress-free as possible. Our admissions team will guide you through the process, answer your questions, and provide support every step of the way. Upon admission, our team conducts a comprehensive intake assessment to understand your unique needs and preferences, ensuring that your luxury alcohol detox experience at Stillwater is as effective and comfortable as possible.
Aftercare Services & Ongoing Support for Lasting Recovery
At Stillwater, we understand that recovery is an ongoing process, and our team is dedicated to supplying you with the support and resources you need to maintain your sobriety long after you have completed our luxury alcohol detox program. Our aftercare programs include individual and group counseling, family support, and access to local recovery resources.
Stories of hope, healing and recovery, our clients and their loved ones share more about their experience at Stillwater Behavioral Health.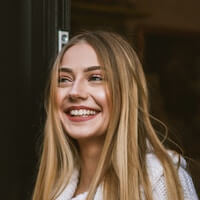 "The team at Stillwater Behavioral Health goes above and beyond for their clients. Of all the programs in Southern California, this is the one that is going to really help you heal & recover."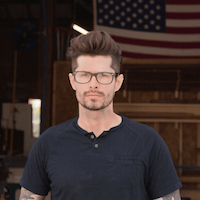 "Our son had been to countless programs over the years, and my wife and I had almost lost all hope until we spoke to Gabi and the team at Stillwater Behavioral Health. Our son finally got the personal attention he needed."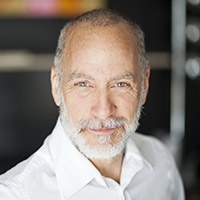 "As a working executive with a drug problem, it was important to me that when I got help, I was able to do so discreetly. The team at Stillwater Behavioral Health went above and beyond to accomodate my personal needs,"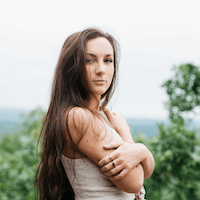 "From the moment I entered Stillwater, I knew I was in good hands. The location in Montecito was beyond stunning to say the least. The more important part of their program was the therapies and caring staff who helped me finally heal."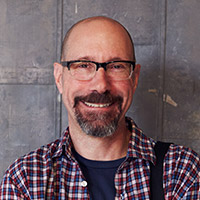 "I've been working in the treatment industry for over 15+ years and the programs at Stillwater Behavioral Health truly are unlike anything I've encountered. The attention to detail and the way they go above and beyond for their clients needs, it's a program that truly works for the individual."
Get Help at our Luxury Alcohol Detox With Aetna
At Stillwater Behavioral Health, we pride ourselves on offering a luxury alcohol detox experience that caters to clients with Aetna detox insurance. Our professional and sympathetic approach ensures that clients receive the personalized care and support they need to navigate the challenging journey toward lasting recovery. With our exceptional facilities, comprehensive treatment modalities, and seamless admissions process, there's no better time than now to take the first step toward a life free from addiction. Reach out to us today to begin your journey towards healing and renewed well-being.
Escape Addiction For Good. Get Help Now.