Luxury Alcohol Detox Accepting Cigna Insurance
Stillwater Behavioral Health Is Proud to Be an Approved Cigna Provider
When struggling with alcohol addiction, making the decision to seek help is a significant step toward recovery. Stillwater Behavioral Health is proud to provide our clients with the highest quality of care and support during their journey toward sobriety. We understand that finding a facility that accepts your insurance is essential, which is why we're pleased to announce that we accept Cigna detox insurance for our luxury alcohol recovery program.
Our resort-style Cigna alcohol rehab centers cater to your specific needs, offering comfort, privacy, and the best evidence-based treatments available. By choosing Stillwater Behavioral Health, you're making the decision to prioritize your well-being in a tranquil, serene environment.
That said, let's take a closer look at the details regarding Cigna insurance, alcohol detox, and how you can begin to reestablish the life you've always wanted – free from the ravages of alcohol dependency.
What is a Luxury Alcohol Detox?
A luxury alcohol detox is a specialized program that combines the proven methods of alcohol detoxification within a comfortable, upscale environment. The aim is to ensure clients receive the highest level of care while minimizing the stress and discomfort often associated with the detox process. We do this by providing you with lavish indulgence so that you are pampered through every step of your recovery. And with Cigna, alcohol rehab at this level of superior care is more affordable.  Our alcohol detox programs typically offer:
Private, well-appointed accommodations

Individualized treatment plans

Personalized care and attention

Access to alternative and holistic therapies

Nutritious, gourmet meals

Recreational activities for relaxation and leisure
The Benefits of Choosing a Luxury Alcohol Detox
Choosing a Cigna alcohol detox program at Stillwater Behavioral Health comes with several advantages:
Comfort and Privacy: Our private rooms provide clients with the necessary space to focus on their recovery without the distractions commonly found in shared living spaces.
Personalized Care: Each client's detox plan is tailored to their unique needs, ensuring the most effective and comfortable treatment possible. We fully assess our clients to determine all the traits of a functioning alcoholic and the severity of their condition.
Alternative Therapies: Our facility offers various holistic therapies such as acupuncture, yoga, and meditation, which can complement traditional detox treatments and contribute to long-term recovery.
Nutritional Support: Our on-site chefs prepare gourmet, nutritious meals to support clients' physical health and recovery during detox.
Recreational Activities: Clients can participate in various recreational activities designed to foster relaxation and well-being, such as swimming, hiking, and art therapy.
Professional Staff: Our team of experienced and compassionate healthcare professionals is committed to providing the highest quality care throughout your detox journey.
How Cigna Insurance Can Help Cover Your Treatment Costs
As one of the leading insurance providers, Cigna is committed to providing comprehensive coverage for addiction treatment services. By partnering with Stillwater Behavioral Health, we can offer our luxury alcohol detox program to clients insured by Cigna.
In-Network Provider: Stillwater Behavioral Health is an in-network provider for Cigna insurance, which means lower out-of-pocket costs for clients.
Coverage for Detox Services: Cigna insurance covers medically necessary detoxification services, making our luxury alcohol detox program more affordable for clients.
Mental Health Parity: Under the Mental Health Parity and Addiction Equity Act (MHPAEA), Cigna is required to provide equal coverage for mental health and substance use disorder treatment services. This means your detox treatment will receive the same level of coverage as other medical services.
Financial Assistance: Clients can consult with our financial counselors to help navigate the insurance process and determine the most cost-effective treatment plan based on their Cigna detox coverage.
What to Expect During Your Luxury Alcohol Detox at Stillwater Behavioral Health
With Cigna, alcohol treatment at our opulent and serene campus at Stillwater Behavioral Health is designed to make the entire detoxification process both comfortable and affordable. Here's what you can expect during your stay:
Comprehensive Assessment: Upon arrival, our experienced staff will conduct a thorough assessment of your medical, psychological, and substance use history. This information will help us create a personalized detox plan tailored to your needs.
Medically Supervised Detox: Our medical professionals will closely monitor your detox process, administering medications as needed to minimize withdrawal symptoms and ensure your safety. And when it comes to medically supervised alcohol rehab, Cigna can significantly offset the cost of this treatment.
Holistic Therapies: In addition to traditional detox treatments, you'll have access to various holistic therapies such as acupuncture, yoga, and meditation to support your overall well-being.
Emotional Support: Our compassionate team of therapists and counselors will provide emotional support and guidance throughout your detox journey, helping you address any underlying issues related to your alcohol addiction.
Aftercare Planning: While the answer to how long does it take to experience alcohol withdrawal varies depending upon the patient – one thing is certain – you are guaranteed comprehensive aftercare subsequent to your detox treatment. As your detox comes to an end, our team will work with you to develop an aftercare plan, including recommendations for ongoing therapy and support to help maintain your sobriety.
Stories of hope, healing and recovery, our clients and their loved ones share more about their experience at Stillwater Behavioral Health.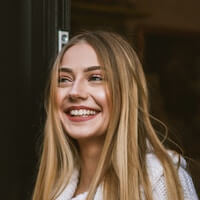 "The team at Stillwater Behavioral Health goes above and beyond for their clients. Of all the programs in Southern California, this is the one that is going to really help you heal & recover."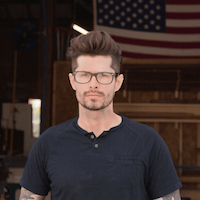 "Our son had been to countless programs over the years, and my wife and I had almost lost all hope until we spoke to Gabi and the team at Stillwater Behavioral Health. Our son finally got the personal attention he needed."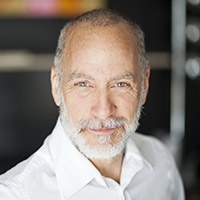 "As a working executive with a drug problem, it was important to me that when I got help, I was able to do so discreetly. The team at Stillwater Behavioral Health went above and beyond to accomodate my personal needs,"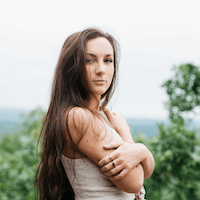 "From the moment I entered Stillwater, I knew I was in good hands. The location in Montecito was beyond stunning to say the least. The more important part of their program was the therapies and caring staff who helped me finally heal."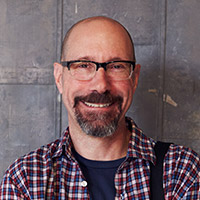 "I've been working in the treatment industry for over 15+ years and the programs at Stillwater Behavioral Health truly are unlike anything I've encountered. The attention to detail and the way they go above and beyond for their clients needs, it's a program that truly works for the individual."
Begin Your Recovery Journey at Stillwater Behavioral Health
At Stillwater Behavioral Health, we understand that overcoming alcohol addiction is a challenging process, which is why we strive to provide the highest level of care in a comfortable and supportive, resplendent environment. By accepting Cigna insurance, alcohol detox is made accessible to those seeking a path to lasting recovery.
Take the first step towards more vibrant future by contacting our admissions team today. Our caring staff will support you through the admissions process, verify your Cigna detox insurance coverage, and answer any questions you may have. Let Stillwater Behavioral Health be your partner in recovery, providing the support and resources you need to achieve lasting sobriety.
Escape Addiction For Good. Get Help Now.